LEAD PARTNER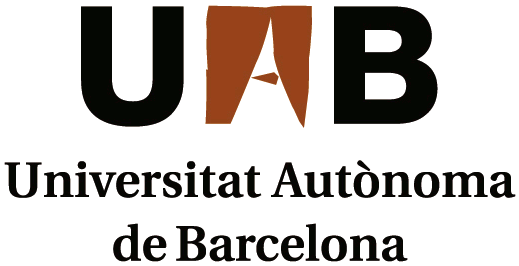 Autonomous University of Barcelona - UAB, Department of Physics
(
www.uab.cat
) offers 85 degree courses, 130 official masters, 79 PhD programmes, 771 continuing education programmes, with 35000 students, 3600 PhD students and 11000 continuing education students. Last year, UAB was awarded the "Campus of Excellence" for the activities related to the fields of nanoscience and nanotechnology. UAB Research Park offers consultation and support service for the creation of companies. They created more than 29 spin-offs in Biotechnology and Biomedicine and more than 22 spin-offs in ICT. UAB is the 1st university in Spain to join the prestigious international Coursera platform (USA Stanford University initiative "Massive Online Open Courses" with 2.8 million users, 1.45 million enrolments/month, 322 courses in all areas of knowledge). The Physics Department at Sciences Faculty (Coordinator) has led prestigious research results in nanotechnologies and advanced materials and has had many projects (2 current FP7 projects in nanomaterials and research results transfer).
Contact Person:
Dr. Eva Pellicer
Senior Researcher
eva.pellicer[at]uab.cat

Dublin City University - DCU, Faculty of Engineering & Computing
(
www.dcu.ie
) is the youngest university in Ireland and has been named, by the QS world rankings as one of the world's top 50 universities, under 50-years-old. Faculty of Engineering & Computing has clear goal to enable commercial success from research, publishes over 800 peer reviewed articles and obtains €8 million research income each year. The Advanced Processing Research Centre (APT) has research activities in Production and Sustainable Technology, including rapid prototyping of synthetic bone structures. They have number of projects (EU Framework, PRTLI, IRCSET, Science Foundation Ireland, Enterprise Ireland) and close collaboration with industry. DCU Business School has high quality research in both commercial and non-commercial settings. Among others, the School has the Leadership, Innovation and Knowledge Research Centre and the Enterprise Process Research Centre (EPRC) research cluster. All of these will engage their educational and research expertise in this project.
Contact Person:
Prof. Dr. Dermot Brabazon
Associate Dean for Research
dermot.brabazon[at]dcu.ie

INNOVENT e.V. Technologieentwicklung Jena, Biomaterials Department
(
www.innovent-jena.de
) is a nonprofit industrial research organisation, founded in 1994, in the legal form of a registered association and one of the largest private research centers in Germany, with research focused on surface engineering, biomaterials and magnetic systems, supporting both academia and industry. They currently have about 160 employees. Biomaterials Department is focused on the synthesis and characterisation of new polymers, magnetic nanoparticles and composite materials for advanced medical and biotechnological applications. They have broad expertise and long-term practical experience in the development of implant materials and also on the requirements of the clinical routine. The development projects at INNOVENT are performed with industrial partners to transfer scientific and technical know-how to new products and technologies, in particular the development of novel materials and products beginning from the research concept to the point of market implementation.
Contact Person:
Dr. Matthias Schnabelrauch
Head of Biomaterials Department
ms[at]innovent-jena.de

University College of London - UCL
(
www.ucl.ac.uk
) was established in 1826 to open up education in England for the first time to students of any race, class or religion. UCL is one of the top two universities in the UK for the number of professors, which means that our students are taught by the most highly qualified experts in their field (Higher Education Statistics Agency 2011). According to independent analysis, UCL won the largest funding allocation from the UK research councils in 2013 (£135m). UCL also has the greatest number of prestigious Doctoral Training Centres. UCL attracts the third highest number of academic citations per faculty member in the UK showing the high esteem and relevance of the institution's research. All of UCL's research, subject to permissions, is placed in Discovery − UCL's online repository, available to everyone.
Contact Person:
Prof. Dr. Kwang-Leong Choy
Professor of Materials
kwang-leong.choy[at]nottingham.ac.uk

University of Birmingham - UoB, School of Metallurgy and Materials
(
www.birmingham.ac.uk
), founded in 1900, is one of the leading research-based universities in UK, with approximately 28000 students and more than 7500 postgraduate students. UoB is the eighth largest employer in the Birmingham/Solihull sub-region, contributing £663 millions to the City of Birmingham and £779 millions to West Midlands region, with annual income of more than £462 millions. In the last national research assessment exercise (RAE2008), the University ranked 7th in the UK. The School of Metallurgy & Materials has a history of 125 years, being recognised as one of the Sunday Times' Gold Standard Centres of Excellence (2006), with a strong industrial and academic link with companies and institutions in UK and abroad. The group of Dr. Chang has extensive expertise in nanomaterials, nanotechnologies for industrial applications, as well as creation of successful university spinout companies, based on research results. UoB coordinated or participated in many EU projects.
Contact Person:
Dr. Isaac Chang
Head of Education,Senior Lectur.
i.t.chang[at]bham.ac.uk

Technical University of Crete - TUC, Greece
(
www.tuc.gr
) was founded in 1977 and comprises 5 academic engineering schools: the School of Production Engineering and Management, the School of Mineral Resources Engineering, the School of Electronic & Computer Engineering, the School of Environmental Engineering and the School of Architectural Engineering, all of which have set very high objectives. TUC offers also a number of very competitive post-graduate programmes in various engineering fields. The mission of TUC is to develop modern engineering specialties, to place emphasis on research in fields of advanced technology as well as to establish close cooperation with the industry and other production organizations in Greece and abroad.TUC has many laboratories with state-of-the-art equipment, high technology infrastructure and excellent staff members with international collaborations in numerous research projects. The aforementioned testify the high quality of the educational and research work conducted at the modern facilities of TUC campus. This profile ranks TUC amongst the most prominent research institutions in Greece.TUC has longstanding cooperation with UNIKG, UNI, UBL.
Contact Person:
Prof. Dr. Yiannis Tsompanakis
Associate Professor
jt[at]science.tuc.gr

Laboratorio Tecnologia Medica, Istituto Ortopedico Rizzoli
(
http://www.ior.it
) is the main Italian institute for orthopaedics and traumatology and has a formal affiliation with Bologna University. In 1981, the Italian Health Ministry gave Rizzoli the status of a "Scientific research hospital". IOR's strength lies in the close integration between healthcare (about 150,000 patients and over 18,000 orthopaedic operations per year) and scientific research (which is carried out in 15 labs by a staff of over 250, including doctors, biologists and engineers). The Medical Technology Laboratory (LTM) has a staff of over 40, and has been involved in many successful European projects. The unit is in charge of pre-clinical biomechanical assessment of implantable devices and biomaterials. The group has strong expertise in clinical application of joint prostheses and synthetic biomaterials, as well as clinical protocols. IOR has participated in nearly 50 European projects since FP4, as both partner and coordinator, in the Health and ICT areas.
Contact Person:
Dr. Saverio Affatato
Senior Researcher
affatato[at]tecno.ior.it

Foundation University Enterprise of the Region of Murcia - FUERM, International Programmes
(
www.fuem.es
) is a non-profit educational and interface institution between university and enterprises, founded in 1988, by 50 firms who became associated. Now, it comprises more than 350 associates. FUERM is backed by the two state regional universities, regional government, chamber of commerce, business organizations, main regional banks and most important regional companies. The main aim is to make the link between the university and the regional companies to promote and develop exchange and communication between the University and the world of business. FUERM has variety of EU projects and research of interest to both institutions. The main areas of activity are: Business start-up, Promoting business and enterprise culture; Business research and innovation department, Promoting collaboration between the science, production and technology; ENAE Business School (Master in business administration); Employment service (FUERM is an associated centre of the Regional Public Employment Service).
Contact Person:
Mrs. Consuelo Garcia
International programmes manager
consugar[at]um.es

University of Kragujevac - UNIKG, Faculty of Engineering
(
www.fink.rs
) is a lead partner for PC countries. University covers area of 2500000 people, 14000 students, 1500 staff. Faculty of Engineering is education-scientific institution (8 departments, 24 centres, 9 laboratories) with intensive research work, highly experienced academic staff and over 100 international projects (TEMPUS, EUREKA, COST, FP6/FP7, WUS, bilateral, EAR). Research areas cover bioengineering, nanotechnologies, biomaterials, innovation transfer, business models, distance learning. All efforts are aimed at integration of knowledge triangle and transfer of research and education into innovation and practice. They won many prestigious recognitions (1st artificial breastbone implant in a world; several Prizes at Microsoft World Imagine Cup; WUS Award for Best Rapid Prototyping course in Serbia). In Serbia, Faculty has among highest publication records of papers in high-ranked scientific journals. Contact person, Dr Nenad Grujovic is experienced in realisation of EU projects (more than 10).
Contact Person:
Prof. Dr. Nenad Grujovic
Full professor; Head of CIT
gruja[at]kg.ac.rs

University of Nis - UNI, Faculty of Mechanical Engineering
(
www.masfak.ni.ac.rs
) has 13 faculties; 1515 teaching staff and 27884 students, with a strong focus on collaboration with regional industry and international projects (FP6, FP7, TEMPUS). Faculty of Mechanical Engineering has 15 laboratories and 4 research departments, with educational and research focus on: support to SME in innovative research implementation; bioengineering (ICT for medical implants development); transfer of knowledge, software development, innovation research & development; Researchers' mobility services. They have many projects with industry comprising Consulting in business; e-business processes; Life-long learning in ICT; trainings, international workshops, incorporation of ICT ventures in Serbia. It has participated in development of national framework for knowledge triangle, thus making solid foundation for continuation and upgrading of those activities during this project. Contact person (Prof Trajanovic) is coordinator of Serbian EURAXESS Services network for academic mobility.
Contact Person:
Prof. Dr. Miroslav Trajanovic
Full professor
miroslav.trajanovic[at]masfak.ni.ac.rs

University of Banja Luka - UBL, Faculty of Mechanical Engineering
(
www.mfbl.rs.sr
) has 13 faculties, 17000 students. The Faculty of Mechanical Engineering is the most distinguished scientific-educational institution, participating in more than 8 projects per year (EU projects or with regional industry), with clear focus on innovation. Research spans design of technological processes, rapid prototyping, production process optimization, application of CAD/CAM/CAE technologies in product, process and tool design and optimal material selection for new products and technology recycling & remanufacturing. UBL has wide competencies in: Support to enterprises in e-business development and services; Education and training for industry, based on many industry driven projects and well established cooperation with enterprises in BA. They have excellent strategic collaboration with National Agency for SMEs in BA and extensive experience in EU projects (FP, Tempus, IPA) aimed at education/research modernisation through novel technologies and innovative manufacturing systems.
Contact Person:
Prof. Dr. Milan Sljivic
Full professor
milan.sljivic[at]unibl.rs

University of East Sarajevo - UES, Faculty of Technology in Zvornik
(
www.tfzv.org
) is a law successor of University of Sarajevo which was founded in 1949. Today University has about 14000 students. Two Faculties will jointly participate in the project. Faculty of Technology in Zvornik, continues the tradition of the faculty formed in Tuzla in 1959 and began its work in Zvornik in December 1993. They participated in more than 140 national and EU projects (EU CARD. UNDP), with industry and basic research. They have 7 departments. Faculty of Mechanical Engineering has 6 departments, several EU projects (Tempus, CEPUS II) and long collaboration with UBL and UNIKG, with latest granted EU project related to virtual networking with SMEs in BA representing excellent foundation for this WIMB project. UES has excellent cooperation with industry and number of industry driven projects with regional enterprises, from aspects of current trends and future strategy development of industry in BA. They already have established some forms of education for regional industry.
Contact Person:
Prof. Dr. Svetlana Pelemis
Assistant professor of Physics
alannica[at]gmail.com

University of Montenegro - UoM, Maritime Faculty Kotor
(
www.fzpkotor.com
) is the only public university in the country, covering almost all fields, with around 21000 students. Maritime Faculty Kotor, has 54 years of tradition and is especially motivated to participate in this WIMB project having research and education aiming at modern nanotechnology and advanced material solutions for recognised problems in Marine Sciences, such as biofuels (biodiesel), novel marine structures, environment protection etc. They have adopted distance learning as one direction of development due to the nature of Marine sciences, providing learning from anywhere. Efforts in establishing more effective cooperation with maritime sector enterprises are present. They have number of EU projects (more than 40 Tempus, 15 FP7), many of them in area of distance learning and LLL, some of them dealing with general knowledge triangle integration aspects and are very motivated to pursue that development further in area of nanotechnologies and advanced materials.
Contact Person:
Prof. Dr. Danilo Nikolic
Dean of Maritime Faculty, Kotor
dannikol[at]t-com.me

SCREVO
(
www.screvo.net
) is a biotech company that produces versatile three-dimensional (3D) well systems. SCREVO is a dynamic team of experienced American business development professionals and creative engineers and scientists of the University of Twente, Netherlands. It is university spin-off company by University of Twente, supported by Kennispark Twente known by key pillars: Start and grow, innovative business practice and inspiring business climate. Their mission is to address bottlenecks in preclinical research while increasing the throughput of data produced by researchers, with main areas in: Biomaterials and Tissue Engineering High-throughput screening (HTS); High Throughput in 3D; 3D Screening of Tissues in-vivo. SCREVO currently focuses on development of a range of specialized products for cell culture, drug delivery and screening and automation. SCREVO patented platforms can be used for a broad range of in-vitro and in-vivo experiments in both industrial and academic research settings.
Contact Person:
Dr. Gustavo Higuera
Co-founder and CEO
gustavo.higuera[at]screvo.net
Endor Nanotechnologies, S.L.
(
www.endornanotech.com
) is nanomedicine company developing pharmaceutical products and start-up company (SME Ltd), in applied nanotechnology, created in 2007, inside UAB (Project coordinator), located in Barcelona Scientific Park, a meeting point of university, business and society. They are member of the Nanotechnology Industries Association for innovation and commercialisation. Their business is exactly in our project objectives, namely nanotechnology, advanced materials and spin-off creation. They have research and commercial activities in nanomedicine (focused delivery of antitumor compounds to cancer cells), cosmetics (international patent on 'golden hyaluronan' for skin regeneration), metal nanoparticles (gold, platinum, silver) and textile industry. They currently participate in one FP7 project related to manufacturing of nanomaterials. ENDOR expertise is the most valuable for our project, due to their highly successful practical experiences in almost all aspects of WIMB project objectives.
Contact Person:
Mr. Julian Peña
C.F.O.
julian[at]endornanotech.com